***more comics added at the bottom that were submitted by readers***


Today's post is a little on the lighter side, though it still contains some wonderful art. I am also hoping that it will be collaborative with you. I am sharing some cartoons about art that I think are funny. We can all use a little more humor in our lives these days.

Let's make this post a collection of great cartoons about art or artists. If you have one to share, email it to me at artdrop@howardlyon.com or link in the comments and I will add it to the post!

I hope something here makes you smile today. :)


by Pablo Helguera
by David Sipress
by Bill Watterson
by Bill Watterson
by Bill Watterson
by Mark Anderson
by John McPherson
by Gary Larson
by Gary Larson
by Chris Madden
by Mark Anderson
by Pablo Helguera
by J. di Chiarro


Don't forget to send me your favorite and I will add it to the post!

Howard Lyon

------

From Lindsay Gravina in the comments section:


From John Jude Palencar via Arnie Fenner's FB page:
From Nik Love-Gittins in the comments:


by Kelley McMorris. Kelley comments here on MC from time to time. Great comic Kelley!

From Spalding's Art in the comments. The wonderful Charles Addams: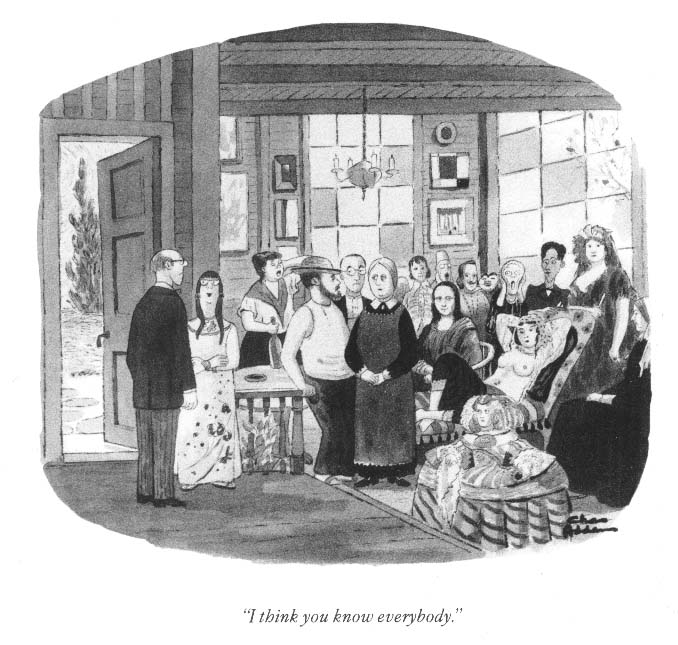 This next one is just fantastic!
Labels: HL